SoCalSwami Diving
4/7/2009 - 04-07-09 LJS dawn patrol
Date: 4-7-09
Location: Shores Main Wall
Descent:6:01am
Max Depth: 21.0 meters (stoopid computer)
Bottom Time: 54 min
Surf: 2'
Viz Shallows: 5-10'
Viz Canyon: 15-20'
Temp: 11.7 C
Divers: Greg S; Bill P & Tracy

Photos: http://tinyurl.com/c9nb5d

After coming up empty handed looking for Tuesday morning dive buddies, a little surfhopper informed me that Scuba Diving San Diego (Bill Powers' website/group) happened to have a dive scheduled for that exact time. Happy days.

After getting some early morning introductions out of the way, we suited up and headed into the water.

A fast southernly moving current took us from V street nearly to the boat launch. It lightened up the further we kicked out, but remained present through out much of the dive.

Expectations were low due to recent storm activity and bad viz reports, so after dropping into 12meters (darn computer reset to meters without me knowing, bad computer) we were not disappointed to find not-so-nice-viz (5-10').

However, as we finally crested the canyon wall and descended into the chilly depths we were treated to marvelous conditions (15-20') and abundant critters.

Starting from the south-side alcove where the large male Sheephead lives, we travelled north, around the point to just shy of the engine block w/chain. A nice 54 minutes of leisure diving. Highlight for me was enjoying the great viz.

There was an unusually large amounts of detritus on the shore and shallows during the exit, and consequently on the gear.

Thanks Greg for a good dive.
http://www.meetup.com/Scuba-Diving-San-Diego

Mike Hallack

Largest FedEx I've ever seen 4-5"


Smallest FedEx I've ever seen.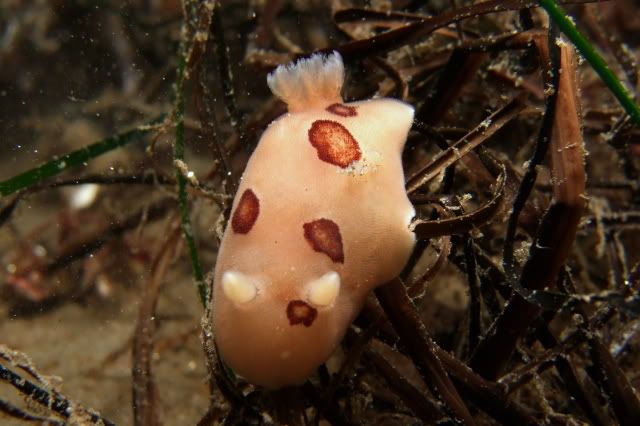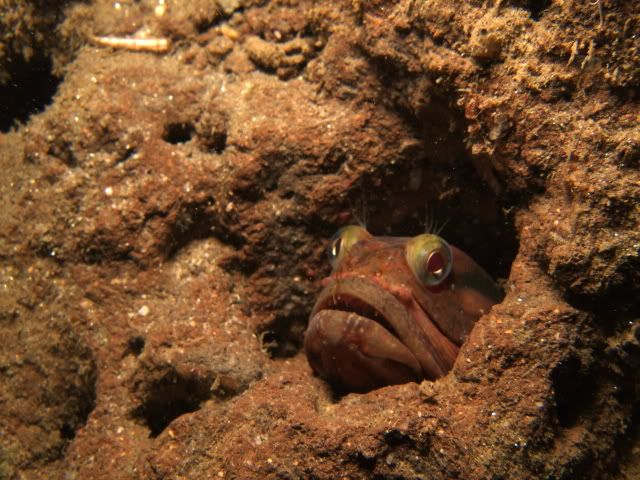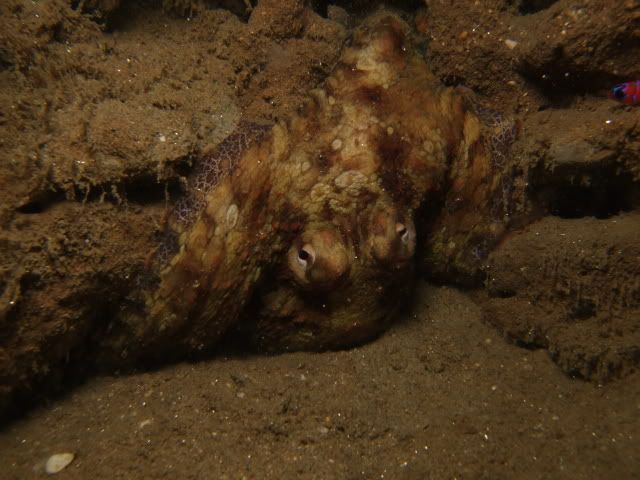 D. frondosus with freshly laid eggs.


ID help?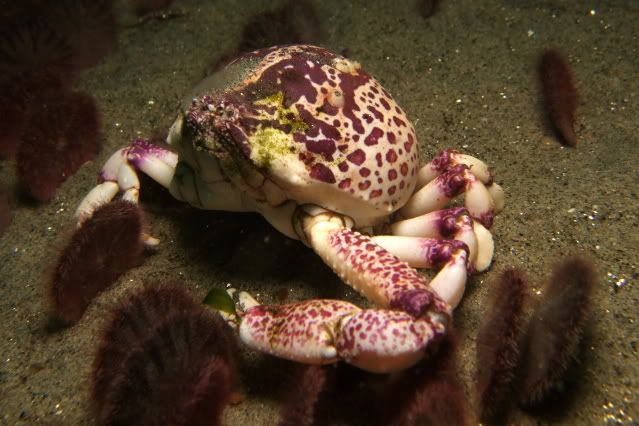 Post A Comment! :: Send to a Friend!